THE TRUTH
Family man. Patriot. Warrior.
Brandon's story is one of determination and ambition...

Know more...

THE CHAMP
An MMA Champion
ONE Championship | UFC | WEC | City Boxing

Know more...

THE ACTION STAR
Lights. Camera. The Truth.
BuyBust, Day Zero, Kamandag, & multiple movie deals

Know more...

THE MENTOR
Sparking the Passion for Grappling and Physical Fitness
Grapplers Quest | Verafied Podcast | School Tours

Know more...

TRUTH Apparel
Brandon Vera's official, signature athleisure brand.
Men's & Womens Athleisure | Fashion | Children's | Accessories & Gear.

Know more...

On July 13, 2014, Brandon Vera signed with Singapore-based promotion ONE FC. His debut was on December 5, 2014, against Igor Subora at ONE Fighting Championship: Warrior's Way. Brandon won the fight via knockout. "The TRUTH" was back!
On December 11, 2015, Brandon faced Paul Cheng in the main event at ONE Championship: Spirit of Champions. He won the fight via knockout just 26 seconds into the first round to win the very first ONE Heavyweight Championship!
For the next five years, Brandon successfully defended his championship and even battled Aung La Nsang for the ONE Light Heavyweight Championship.
At the end of 2022, Brandon Vera fought courageously in front of a capacity crowd in Manila, Philippines, breaking his hand in his final fight then immediately announcing his retirement in front of his fellow Filipinos.
FIGHTER TO FOUNDER
PASSION
Although Brandon has a demanding travel and production schedule, he has plans to visit schools on the island of Guam, where he lives with his wife Jessica and son Atreyu, to help spark their passion for grappling and physical fitness. Brandon is also resurrecting "Grapplers Quest," the original amateur and professional submission, grappling and Jiu Jitsu Tournament credited for launching the careers of many MMA superstars including BJ Penn, Matt Hughes and Brandon Vera, himself.
The Cinema of the Philippines
Brandon Vera stars with Anne Curtis in "BuyBust", a 2018 Philippine action thriller film co-written and directed by Erik Matti. The plot centers on a team summoned by the Philippine Drug Enforcement Agency (PDEA) to conduct a drug bust in a Manila slum.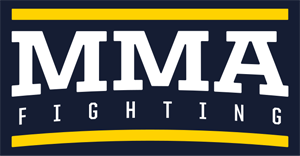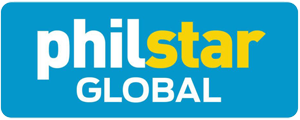 Connect With
KEEP IN TOUCH
Receive updates about Brandon Vera and Truth Apparel